I Recommend This
0
Recommended
Athletto is the best option to search and book great places to play sports around you.
You can find the nearest sports arena / courts / fields / venues / playgrounds / tournaments / events / activities (for sports such as cricket, badminton, football, tennis, table tennis, swimming pool, basketball, squash, billiards, pool, snooker, horse riding, shooting, skating, volleyball, golf, athletics, kabaddi, aerobics, gym, laser tag, aerobics, zumba, sports screenings, sports tournaments, events, activities) based on your current location.
Sport is something which you and I have dirtied our hands at atleast once in our lifetimes. I bet most of us have played regularly till our school and college days. But after that somehow we stop playing. The reason for this is generally lack of information about places to play. We simply don't know where to go, whom to go with, and if I go will then will that place be available for me?
Athletto aims to solve these problems.
Athletto provides detailed information about the facilities provided, timings, coaching fees, hourly charges, actual pictures of the infrastructure where you can play, location details like map, address, telephone and website link which are all presented in a way soothing to the eye.
Let's take an example. A person is in Kormangala, and is looking for a place to play Tennis.
The person needs to follow the below given 3 steps.
Step 1: Select Kormangala under City/Area & select Tennis under Sports
Step 2: Choose from all the various options available
Step 3: Navigate through the address link and enjoy the game
Features:
1) You can now Search & Book easily for playgrounds, sports complexes, courts, swimming pools, open fields location, name (e.g. Decathlon, Play Arena, Play Mania, XLR8, Prakash Padukone, Mahesh Bhupathi Tennis Academy, Arsenal Soccer School, Paris Saint Germain Soccer Club, Kormangala Club, etc. ), or browse through beautifully crafted listings to discover new venues.
2) View facilities, pictures, phone numbers, directions, ratings and all the other information you need to choose a venue for practise, match or leisure. Maintain an easy-reference list of your favourites or places you want to visit with Bookmarks.
3) Explore every playground in your city, including the ones around your current location, and use search filters to find the one that suits you best.
4) Find places with discounts.
5) Find direction to the destination.
6) Share places with your family, friends and sports community.
7) Venues have star rating that shows the playground's current rating.
8) Rate and review playgrounds you've been to, and spread the news among the sports community
Athletto is currently present in Bengaluru, Delhi, Gurgaon and Noida.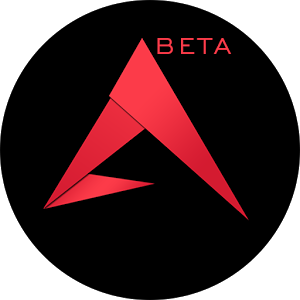 Supported Devices:
Android, IPhone/Ipad