I Recommend This
0
Recommended
Fripito brings you photo guides made by local photographers based on great photos with useful photo and travel tips, offline maps and recommendations for locations including EXIF, GPS, time of the best light.
—
Appnation VI @ CES 2015 finalist. Chosen to Web Summit ALPHA 2015 program
"Fripito is an interesting idea that gives you insight into new areas through photo guides" 148apps.com
"If you're looking to plan your dream photography trip, this might be the only app you need" Photography by Jacquelynn Buck
Top 7 travel start-up of Web Summit 2015 by Travel Extra magazine
—
PLAN YOUR DREAM PHOTO TRIP
Fripito includes photo guides for hundreds of destinations around the world offering not only detailed information about accommodation, food and transport, but mainly tips on where to find interesting spots, local light conditions, recommended equipment and camera settings for a fraction of the price of printed tourist guides.
TRAVEL LIKE A PHOTOGRAPHER
Fripito was made for photographers by photographers. It does not matter if you prefer your mobile phone camera or top of the line DSLR. Your experience does not matter either. What matters is to be in the right place at the right time, to catch the perfect light. That is why you will find no dry descriptions of historical monuments and tourist spots in our guides. What you will find are directions to quiet and interesting spots with instructions on how to capture their authentic atmosphere and spirit.
LOCAL GIDES TIPS
Our photo guides are made by locals and every Fripito user can comment on the photographs and texts of our guides and help keep the information up-to-date. All published pictures and information are verified by a team of editors, ensuring the application offers only correct and up-to-date material.
ALWAYS WITH YOU
Fripito is an application for both iPhone and iPad. It will travel with you anywhere you go. You can download all the necessary data to your device before your trip eliminating the need for Internet connection or signal coverage, making it easy to consult our guides in the middle of Africa, Peru's deserts or Greenland's glaciers.
CREATE YOUR OWN GUIDE
Fripito is open to all photographers willing to share their good experiences. All you have to do is contact us and create your own guide using the provided template. After your guide is reviewed by our editors, it will be uploaded to the application and you can join the growing team of authors selling their guides on Fripito.
Most popular photo guides:
– Enchanting Prague
– Magical and mysterious Paris
– My private New York
– Brooklyn
– Walks through China
– Magical Iceland
– London, South of the River
– Safari in South Africa
– Dubai
– Bohemian Switzerland
– Bohemian Paradise
– Moravian Tuscany
– Wine and Sun under Palava Hills
– Sao Miguel Azores
– Canary Islands
– Western Sicily
– Bolivia – Altiplano
– Madeira
– Phillipines
– Welcome to Arizona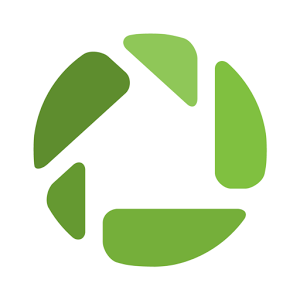 Supported Devices:
Android, IPhone/Ipad