I Recommend This
14255
Recommended
The seeDoc App allows you to access India's leading Doctors and Specialists from anywhere. This service ensures access to high quality medical care with ease and convenience from the comfort of your home. We have a team of highly qualified doctors who will assist you with all your medical needs.
Features:
· Instant Medical consultation – Virtually consult our Doctors via voice and video conferencing via the Mobile App
· Treatment Plan – Get personalised medical advice from Doctors right on your mobile for your specific medical condition
· Free Questions & Answers – Get a quick response from India's leading and most trusted medical team
· Finely crafted medical content – Educational information, diagnostic information, videos, pictures, prevention tips and more, reviewed by our panel of top doctors
· Health-assessment tools: See if you or your loved ones have a chance of developing diabetes. This tool is based upon research conducted on millions of patients
· Manage your family's health: Review, add and edit existing medical information on your profile. Add family members and their medical information and records via your profile. Review your saved information anytime and anywhere
· Keep your medical records organized in one place: Share medical information, images, and other health documents securely and privately with the doctors of your choice and get custom and personalized advice, reminders and treatment
When to use seeDoc app:
· Cold, flu, cough, fever, allergies
· Paediatric fever, advice or other issues
· Vomiting / diarrhoea
· Depression and anxiety concerns
· Rashes / bites / skin problems
· Sports Injuries, Athlete's Foot
· Body ache, Back Pain or Headache
· Urinary Tract Infections
· Sinus infections
· STDs
· Heartburn
· Breastfeeding or Parenting questions
· Mental and emotional health issues and concerns
· Any and all other medical conditions. If something cannot be handled virtually we will connect you with local providers and specialists, starting in Gurgaon
· General medical questions, "Should I go in for this or not?"
Permissions Explained:
· Identity: To help the login/sign up process become smoother
· Photos/Media/Files: To store and retrieve your uploaded prescriptions
· Camera/Microphone: To allow you to take a photo of your prescriptions or reports to send us
seeDoc Team is eager to hear any and all feedback that you may have, feel free to contact us through any of our media channels:
· Website: http://www.seedoc.co
· Facebook: https://www.facebook.com/seedocnow
· Twitter: https://twitter.com/TeamseeDoc
· E-mail: [email protected]
India's most trusted doctors and specialists for you and your family, just a tap away. Try it today for Free!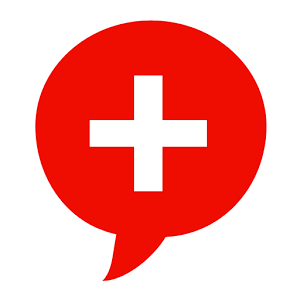 Supported Devices:
Android, IPhone/Ipad
Links: