I Recommend This
1
Recommended
TimeXfit – turns your device into a fitness guru! Why? Because it is a powerful tool that will help you build your own fitness program from the ground up. Just record own exercises, group them into sets, and you can handle any of yours workout. But most importantly! with TimeXfit you don't have to memorize daunting, overwhelming exercise names and techniques, you can just record your own voice commands, photos, and even videos! These reminders and hints will help you simplify your workouts and greatly increase their effectiveness.
Interesting? Here some more information for you:
The world of fitness training can be complex and sometimes confusing with an ever expanding myriad of training styles including strength training, yoga, Pilates, crossfit, bootcamp training, and more. Getting in top shape requires a well executed and consistent exercise plan that TimeXfit will deliver with ease and convenience. Now you can focus your efforts on training – where it belongs, not on trying to remember what routine comes next.
DIDN'T GET A CHANCE TO WRITE DOWN THE TRAINING ROUTINE, YET AGAIN?
Ever experience your trainer barking orders at you as you gasp for breath only to forget the entire routine as you come back to life?
DARN! WHAT DOES DOWN SET OF SQUAT AND PRESS 4 BY 4 MEAN AGAIN?
You finally managed to write everything down but after a day or two, hello confusion – it looks like somebody else wrote it.
STILL DOING IT ALL WRONG?
HELP! How do I do that again??The trainer explained, even demonstrated, but you didn't focus through the sweat and couldn't remember the proper technique if your life depended on it.
To solve all these problems once and for all we created TimeXfit. Here's what TimeXfit can do for you:
MAIN FEATURES:
● CREATE SETS OF EXERCISES
You can create entire workout regiments from any exercise. You can combine various exercises into sets and designate the time of the exercise and the time of rest and recovery between them.
● SOUND EFFECTS AND VOICE REMINDERS
Audio alerts or vibrating markers can be added to every set. You can also go a step further and record your own voice commands and reminders. This way you will always know exactly what to do.
● PHOTO AND VIDEO
Want even more personalization and convenience, literally within your grasp? You can also add photos or videos for every exercise that you created to easily remind you of perfect form.
● CONTROL PANEL
It doesn't matter whether your training consists of just two exercises or it's a complex circuit with dozens of exercises, you and TimeXFit can handle it! You can edit, add, delete, adjust the order, and even double up the exercises in your personal training routine.
● WORKOUT PLAYER
Once you finalize your training routine, just plug it into the built-in player and your iPhone becomes a virtual fitness guru! TimeXFit will illustrate which exercises to do, how often, when and how. Timing, number of sets, and the order of your whole training session is truly right in grasp at all times.
● PRO-WORKOUT SECTION
No time to make it to the gym? Is a personal trainer just too expensive? Do you want to get real training from real fitness professionals and stay in the best shape possible? TimeXfit is the solution for you because we developed a ready to use Pro-Workouts section available in the app.
We have partnered with some of the world's best professional personal trainers to create six unique, challenging workout routines just for you. Our trainers have selected over 90 different exercises that they determined were most effective with their clients. Each Pro-Training contains three levels of difficulty, so it is easy to select the right level, and as your fitness position improves it's easy to move to more advanced routines.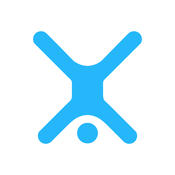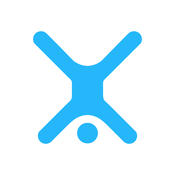 Supported Devices:
IPhone/Ipad
Links: