I Recommend This
1
Recommended
With Trodly's FREE travel app, you can discover amazing holiday destinations and book coolest tours & activities – for when you're at home or traveling. No need for hours of research, app lets you search thousands of places, browse and book activities so you can plan a perfect trip.
WHAT YOU CAN DO WITH THIS APP?
A complete Travel App to all the destinations and attractions. You won't miss a thing!
Book experiences and guided tours right from the app with the same secure and easy checkout process.
It is a must have India Travel Guide to choose from thousands of tours, activities, and attractions in India, wherever you're going or your city.
– Search Activities, Things to do, Destinations, Tourist Attractions and Sightseeing
– India Travel Guide to 400-+ Indian destinations
– Seamless user experience and visually appealing user interface
– Best time to visit
Trodly is one of the best travel apps for discovering holidays destinations, offbeat places and exciting things to do. With Trodly Travel App you can plan trips better and browse handpicked collection of activities, experiences and things to do in your own city or your holiday destination.
Forget lengthy reviews, Trodly Travel App for India lets you read 150 character travel tips from your fellow travelers Search by city, category, or activity. Whether you want to explore Bangalore with a local or do white water rafting on Brahmaputra, the Trodly App for India makes it easy to get the most out of your holiday.
Get travel information for 4000+ places in India and plan trips in minutes.
Details:
– Trodly lets you Plan Trips for Indian Destinations:
Goa Tourism, Kerala Tourism, Munnar, Varkala, Alleppey, Kumarakoan, Wayanad, Jammu and Kashmir Tourism, Leh Ladakh, Karnataka Tourism, Hampi, Mysore, Bangalore, Coorg, Rajasthan Tourism, Udaipur, Jaipur, Jaisalmer, Ajmer, Jodhpur, Tamilnadu Tourism, Chennai, Ooty, Kodaikanal, Coimbatore, Kanyakumari, Maharashtra Tourism, Mumbai, Pune, Lonavala, Mahabaleshwar, Aurangabad, Matheran, Himachal Tourism, Shimla, Kullu, Manali Travel Guides
Travel Guides of Places to Visit in India
Travel Guides of Places to Visit in Nepal
Curated activities and things to do
Tourist Places in India
Tourist Places in Kerala
Tourist Places in Tamilnadu
Weekend Getaways from Delhi
Weekend Getaways from Mumbai
Weekend Getaways from Bangalore
Plan Trips in India
India Travel Itineraries
India Travel Guide
♥ Romantic Getaways
Weekend Getaways
North East India Travel Guide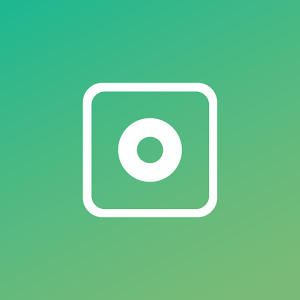 Supported Devices:
Android
Links: